About The Dentist
Your teeth are meant to last a lifetime. Nothing can simulate the functions like your natural teeth.
A reason why we at The Dentist believe in saving your natural teeth in every possible way.
In our day-to-day life, often, we eat, drink or do things that, in one way or another, affect our teeth. Like Drinking Coffee or Smoking, Grinding teeth while working, Sleeping or when angry, Bleeding Gums while brushing, Feeling Sensitivity in your teeth, Eating Chocolates & Candies, especially in the case of kids, and Brushing your teeth too hard or too soft.
These involuntary actions affect your teeth in multiple different ways. Like they stain your teeth. At times, your teeth get eroded. Some actions lead to poor oral hygiene or unexpected Cavities. Some lead to the weakening of teeth.
Overall, in the beginning, almost every problem seems like a common one and not so important enough to consult a dentist.
However, gradually, they all lead to either of the 3 situations - 1) Loss of tooth, 2) Expensive Dental treatment, or 3) Artificial tooth protection.
Teeth are an integral part of one's body & personality.
Hence, we always encourage our patients to be as attentive to their teeth as anything else that affects their health.
A little extra care & protection always ensure a true life of your teeth.
We at The Dentist firmly believe in protecting & saving our natural teeth. And that's what we specialize in.
Doctors at The Dentist
The Dentist is an Advanced Dental Clinic in Defence Colony, South Delhi.
The Doctors associated with The Dentist have been practising dentistry for the past 20+ years.
Most of them are engaged or have been engaged in the past with recognized Hospitals in Delhi NCR.
They specialize in Root Canal Treatments, Crowns & Bridges, Dental Implants, Invisible Aligners, Teeth Whitening, Dentures and other essential dental treatments.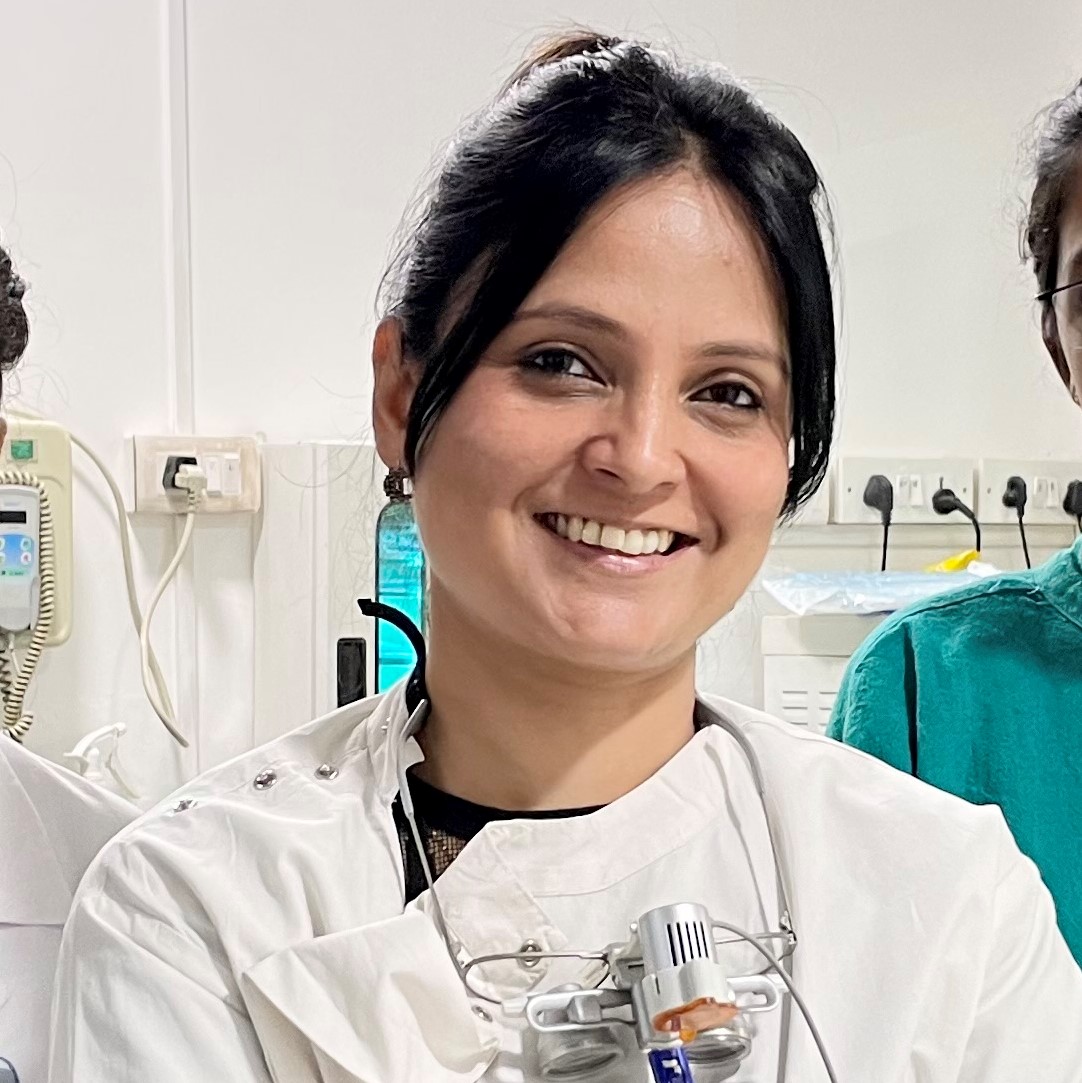 Dr. Srishti Jauhar
Expert in Root Canal Treatments
Dr Srishti Jauhar has been practising Dentistry for the past 19+ years.
She's an expert in Root Canal Treatments.
Dr Srishti has conducted 3000+ successful Root Canal Treatments thus far. About 90% of her Root Canal Treatments have been Single Visits & Painless. For every Root Canal Treatment, she uses the world's best instruments & technologies. Her expertise in Endodontics treatments has led her to an accuracy level of +97.5% in every Root Canal Treatment she conducts.
Some of the other Dental Treatments she conducts are Prosthodontics, Crowns & Bridges (Procera), Post & Cores and other routine Dental treatments.

She has previously served patients at Fortis Le Femme, GK & other privately owned clinics.

Dr Srishti treats her patients ethically.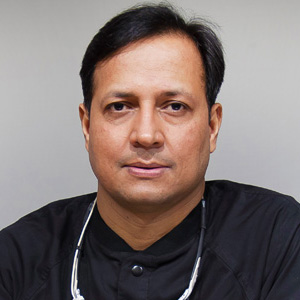 Dr. Anurag Singh
Expert in Dental Implants
Dr Anurag Singh has been practising Dentistry for the past 20+ years now.
He's an expert in Dental Implants.
Dr Anurag has conducted +3000 successful Dental Implants thus far.
He's an MDS and a Fellow of the International Congress of Oral Implantology. He is a Visiting Consultant at Max Hospital, Saket and Sir Gangaram Hospital, New Delhi.

His area of specialization includes 1) Dental & Maxillofacial Implants, 2) Sinus Grafts for Dental Implants, 3) Sinus Lifts for Dental Implants, 4) Advanced Implantology Procedures, 5) Zygomatic Implants for Maxillo-Facial Reconstruction, 6) Surgical Management of Maxillofacial Trauma, 7) Jaw Ablative and Reconstructive Surgery, 8) Temporomandibular Joint Surgery, 9) Orthognathic Surgery Procedures for Combined Orthodontic/Orthognathic approach and 10) Rehabilitation and Reconstruction Procedures of Cancer Patients.

Dr Anurag visits as a Guest Speaker at conferences related to his field of expertise.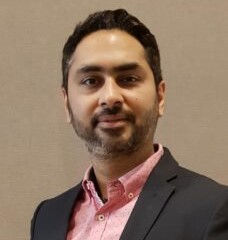 Dr. Karan Bhalla
Expert in Dental Aligners & Braces
Dr Karan Bhalla is an Orthodontist, practising for more than 15 years.
He's an expert in Invisible Aligners and Braces.
Dr Karan specializes in Orthodontics (Braces) and Invisalign (Clear Aligners). He's amongst the top Invisalign treatment providers in India. He is a Platinum Elite provider for Invisalign Treatment. With vast experience in the field, he wishes to make more and more people smile beautifully by improving their dental health.
He has a special interest in Lingual Orthodontics, Obstructive Sleep Apnea, Cosmetic Dentistry and Clear Aligners.
Dr Karan believes everyone has a unique personality in which a beautiful smile plays a critical role. Hence, he believes in providing customized dental treatment for each patient.